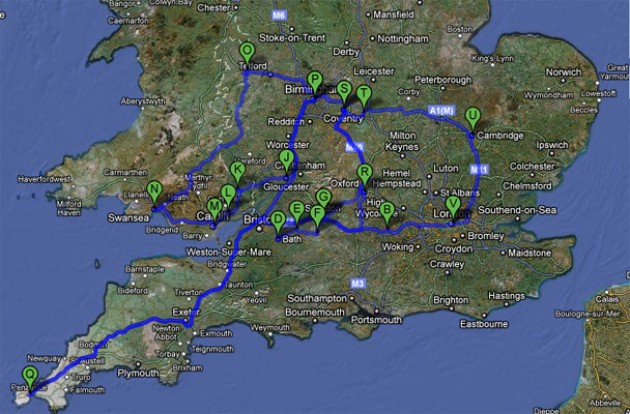 02 Jun 1985, Posted by Scott An Chora in Itinerary, 0 Comments
Landed in Gatwick Airport and stayed for a few days to discover London. Then traveled West by foot along the Ridgeway Path gradually heading south into Wales. Made our way North through the center of Wales and once back on English soil utilized the train system to explore the middle of England.
England: London, Reading, Swindon, Bath, Caippenham, Avebury, Swinden, Coventry, Birmingham, Worlester, Gloucester
Wales: Monmouthshire, Newport, Cardiff, Swansea, Shrewsbury, Birmingham, Penzance,
England: Oxford, Coventry, Rugby, Northhampton, Canbridge
Continue Reading...