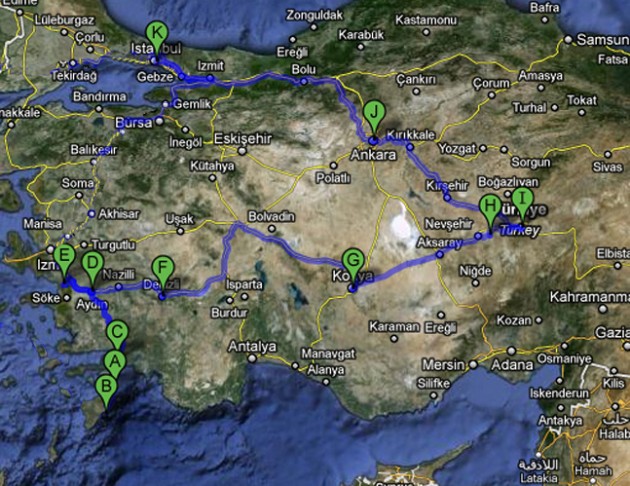 01 Dec 1985, Posted by Scott An Chora in Itinerary, 0 Comments
Continued north to the island of Rhoads and then proceeded to the southern coast of Turkey. Carted buses and taxis to explore the Turkey's interior and concluded this trek in Istanbul.
Cyprus:
Greece: Rodos, Lindos, Rodos
Turkey: Marmaris, Kasadasi, Aydın, Selcok, Aydin, Denizli, Pamukkale, Konya, Nevsehir, Urgup, Gorem, Uchisar, Ortahisar, Derivkuyu, Kapmakl, Yesichisa, Kayseri, Ankara, Istanbul
Continue Reading...