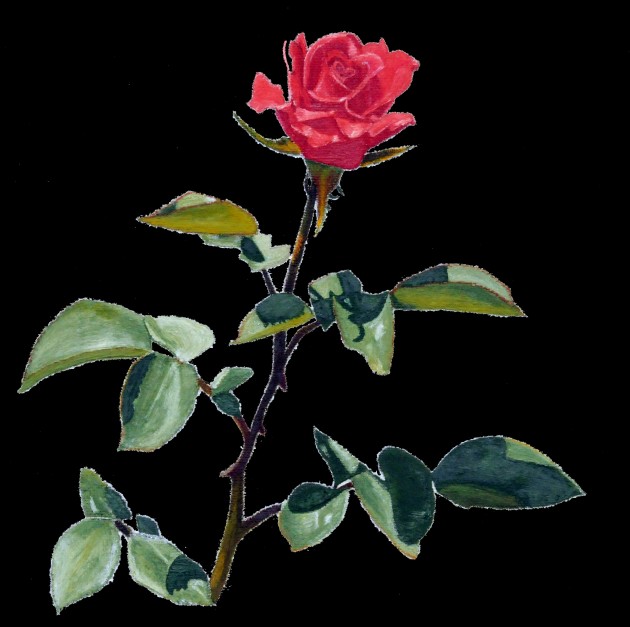 15 Dec 1985, Posted by Scott An Chora in Poetry, No Comments.
I HAVE BEEN TAUGHT THAT ………………we now come to know the nature of change through Cognition ………

"Cognition", is defined as the mental process or facility by which that knowledge is acquired. Defining knowledge as the sum or range of what has been perceived, discovered, or inferred and is provided through a combination of three external functions: Perception, Visualization and Reasoning. "Perception", where one becomes aware of the external environment through the senses, "Visualization" or "Intuition", is instinctively knowing without the use of rational processes, and "Reasoning", that is the way in which we associate ideas into patterns and through its organization becomes the motive for an action, decision, or conviction. "Creativity" can best be described as the way in which we compound, transform, augment, or diminish these materials provided by our senses. The "Imagination" provides an unlimited power of mixing, compounding, separating and dividing these ideas, but these ideas cannot exceed the original stock of ideas furnished by our senses.

QUESTION: Is the aim of cognition to make the mind conform itself to the independent world of object? If that is true, how will it be possible to confirm that our mind has succeeded in conforming itself correctly to that object? What if it's the object that conforms itself to the mind? Does all experience take places within a three dimensional space? What if the mind consists of forms which it imposes upon an object as a condition to experience? Wouldn't then the mind be imposing its own subjective forms on nature. "We turned away to see, until we came to be, one with the shadow."Then wouldn't all cognition be limited to appearance, for that realm of things cannot be known as they are in themselves?

We separate objects into their elements to determine their nature and by applying an understanding or judgment, "lemons are sour" The sense perception no longer requires experience to verify or disprove through observation Mathematics is an internal visualization in a non-sensual form, A=A, the whole is equal to its parts, A+B>A, the whole is greater than its parts. These types of representations required the concept of either quantity or cause in order to make them understood and applicable to the senses. The intuition of an object, its visualization actually precedes the object itself. The concept of motion cannot be accomplished without employing the representation of time, geometry upon the intuition of space, arithmetic on the successive addition of units in time. If we were to omit from the empirical intuition everything empirical or belonging to the senses, time and space still remain.

Experience requires the laws of time and space, which are at the basis of its possibility. Our understanding does not derive its laws from but prescribes them to nature. We do not derive them from experience but derive experience from them. Without these laws at the basis of our understanding, observation could never substitute as experience.
"We are separated from nature"

4.  The wisdom of God is in his original design, the nature of change
Without choices there would be no virtue, without virtue there would be no evil
There can be no possibility of purpose in human life if man has no purposes to choose from
The living world is and always had been in the process of creation

When man was created and placed into this world of change God asked the angles to serve man
Lucifer refused to bow down to anybody but God
His pride and his definition of love segregated himself from God
It is the nature of man, not his enemy or foe that lures him into that darkness
"For in the day that you eat from it you will surely" be separated from God

I can try to remove myself from the physical world and its wants, selfishness. I can seek to allow my intent to demonstrate an ardent affection, devotion, honesty, a trust. I can try to reach for mercy, charity, kindness and compassion, but at every step, every form of sin, before there is intent there is a visualization that is entertained
"We came to see the show"

The characters within the play are these many observations which constitutes my memory
The more I see of violence, the more ammunition there is to persuade to experience or tolerate violence
The more I am subject to pornography, the more it becomes ingrained into my own fantasies
The lower my self esteem, driven down by exclusion, alienation, regret, or simple by not meeting one's own expectations, the easier I am to persuade and entertain thoughts of pride, envy, anger, gluttony and lust

If I attempt to bring these visualizations into my reality
I would be trading my freedom for the illusions of the world, temporarily filling that void
So the war is waged only in the visualization or intuition of the object
What value is there in a sword of faith, if the battle only resides within me?

Salvation hinges on the will of God not on the will of man, but it is the will of man who accepts redemption and gives it value. Our choices are not meaningless, they define each of us

Love is respect not submission and its faith in that respect is given
If I embrace the feeling that I am alone, I embrace fear
Having faith that I am not alone provide me comfort and hope
which of these two soils bears fruit?

He who sees the infinite in all things, sees God, sees love
and that can only be truly understood through separation, tragedy and forgiveness
That precious gift of forgiveness is the lesson obtain through life's journey
our own special path to understanding the nature of God and the lesson of man
"Where little is forgiven little love is shown"
Does he not leave the ninety-nine in the open pasture and go after the one which is lost?
Therefore, respect is worshiping God through his creation, man
I am my brother keeper.
Promote Post
Enjoyed this post?